EM 9 Propeller Safety Guard for Most Outboard Up to 8.5 9.9-20 Hp Motors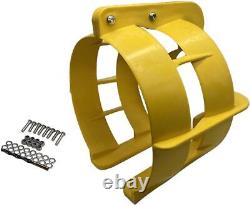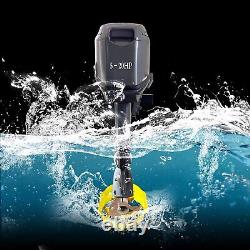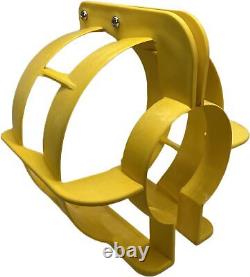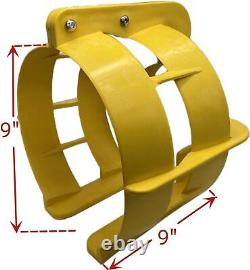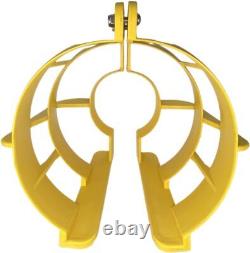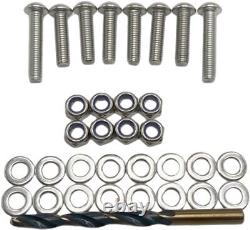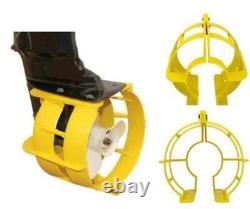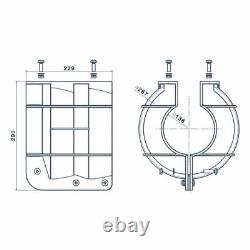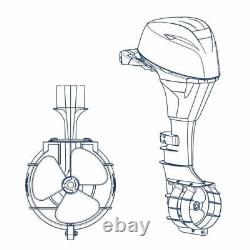 Up for Sale is 9 safety guard for Most 9.9 15 20hp Mercury Yamaha Suzuki Honda Outboards Motor's Propeller Up to 8.5 Inches. How Does The Propeller Cover Work? The Safety Cover is made to surround the propeller like a nozzle.
This nozzle action is accomplished with no moving parts to adjust or replace. How to Install a Marine Thruster Protective Cover? 9 Inches Outboard Propeller Safety Guard.
Drill Bit and Installing Bolts. Mark the location of the hole to be punched. Start fixing with 7-10 sets of bolts.
The lower part of the propeller guard also needs to be punched. Different number of bolts for different sizes of propeller guards. Shorts bolts for propeller cover upper, long bolts for lower.
More information about GHMarine PG0090 Propeller Safety Guard Cage. The 9 Safety propeller Cage can Fit Models. Your Motor propeller shaft to Cavitation Plate Size H 4.25" to 5.5" 2. All brands 9.9-20hp outboards propellers, fit up to 8.5 propellers.
Except Big Foot and High Thrust, it require 11 propeller Guard. The Precedent has been set by the most important yachting regatta on the planet for one reason. At the Beijing Olympics it was mandatory for all of the coach boats, media boats and all the race officials' boats to have propeller guards. The Advantages of Our Propeller Guard. Increase the marine boat acceleration.
Increase the marine engine thrust. Reduces your boat motor fuel consumption. Reduce marine hull stress and boat engine stress.
Reduces outboard propeller torque effect. And motor wake and boat pounding. Improves propeller visibility boating people safety. Details of Package include and other information.
Installation of the Cover Guard on all propellers would greatly reduce prop blade injuries to humans and marine life. The Propeller Safety Cage can protect a family from deadly propeller accidents and give the boat owner the excitement and enjoyment of improved performance. Package Contains the Following Components. 1 X polypropylene Propeller Guard.
Deal with Yamaha, Suzuki, Mercury, Honda, OMC, Evinrude, MerCruiser, Volvo Penta... If you can not sure that the parts can fit to your engine, pls contact to us or send your engine model type to us, we will reply and give you suggestion ASAP.